News, Events and Troopers and Friends Checking In
I often receive interesting newsworthy items that I really don't have a place for on the website, so I thought I would display them on this page.
Feel free to comment via email at warwagon14 at gmail dot com and I'll post your comments or put you in touch with the contributor.
The dates indicated when the event was posted to the website. Not necessarily the date the event occurred.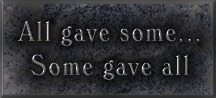 Link to an Index Page that lists News and Events with separate photo pages

October 4, 2017
Charliehorse Trooper Ernest Garcia has authored two books available on Amazon.

Ernest Garcia "The Doorgunner" and "A Cowboy of a Different Kind"

---
September, 2017

Operations Sgt Steve Kirkland receives National Art Award
Link to Photo page
---
August 7, 2017
Pat R and Bullfrog visited the 3/5th Squadron Memorial at Fort Benning, GA
Link to photos page

---
August 5, 2017
The family of Crusader Pilot, John McCray has contacted us.
John was with us in 1970-71. He passed away in 1991.
If you wish to correspond with the family please contact me at:

warwagon14 at gmail.com

---
May 29
Memorial Day
Claremont, New Hampshire
One of our War Wagon pilot KIAs was honored at a ceremony.
Please click this link to the page that describes that very heartfelt event.


---
February 12, 2017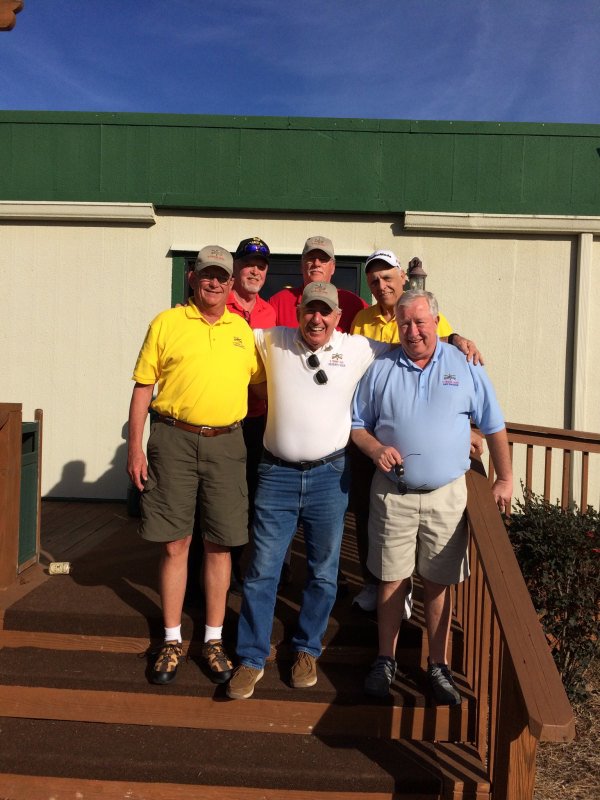 If you weren't at the "Winter Invitational," then be assured we talked "Bad About You"
First Individual Rounds on Wednesday:
John Sorensen 91 Dave Conrad 92 BullFrog Van Buren 93 Pat Ross 94 JD Bottorff - "It was a Cold Winter"
Tom Egleston 119 His best score ever, Well Done Tom!

On day two the RLO's took on Riffraff Deplorables. Losing team to buy the beer.
RLO Team: Conrad, Egleston and Sorensen
Riffraff Deplorables: Bottorff, Ross and Van Buren
Scores:
RLO's Front Nine 40 Riffraff Deplorables Front Nine 39
RLO's Back Nine 33 Riffraff Deplorables Back Nine 34
Total 18 73 73
We bought each other a round, then took the photo, yes it was a great time.
3Deuce
---
November 30, 2016
Bill Bailey inducted to the Virginia Aviation Hall of Fame.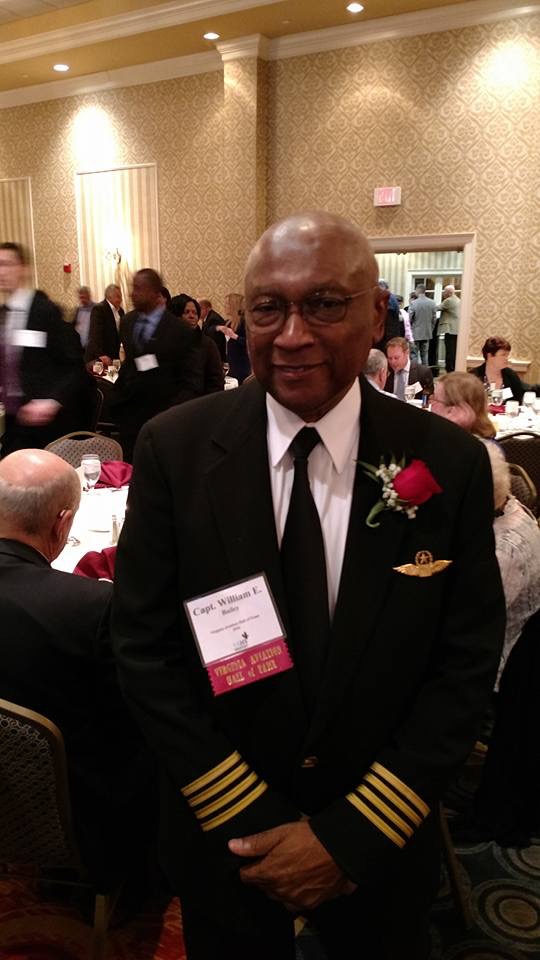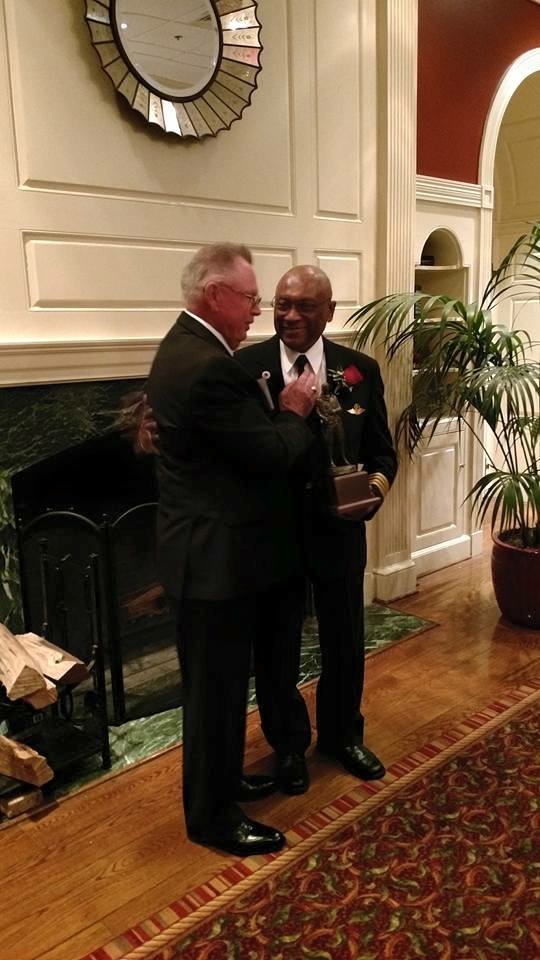 Long Knife "Plank Owner" Inducted into VAS Hall of Fame

We are pleased to report that Bill Bailey, one of D/3/5's
"Plank Owners," was inducted into the Virginia Aeronautical Society's Hall of Fame on the 19th of November in Richmond, VA!

Bill was a Fixedwing and chopper pilot, piston scouts, turbine scouts, Cobras, UH-1s, and Mohawks, and flew slicks as a Captain for us during all of 1967.
After his career in the US Army he had great success as an airline pilot and retired flying the left seat of a Continental Airlines "wide body!"
Since his retirement, Bill has been very active in raising funds and mentoring the students for his alma mater; Virginia State University.
The entire VSU board of trustees, Bill is a member, were on hand to honor him.

His induction into the H. of F. is a huge honor for Bill and makes him only the 128th inductee in the history of the society.

Al Orgain, another D/3/5 "Plank Owner" who died in a crash of his private plane several years ago, was inducted before his passing.

To celebrate his induction Bill was surrounded by dozens of family members and friends and D/3/5 was represented at the festivities by "Plank Owners" Don Davenport & Rick Roll.

Congratulations, Bill, on this great honor and, as you mentioned in your acceptance talk,
your work to help those who will follow in your footsteps has only just begun!!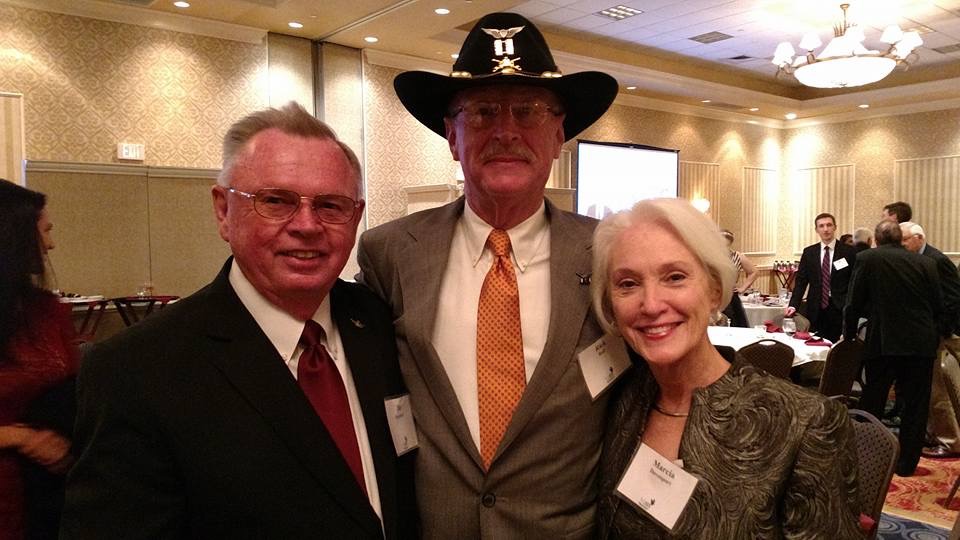 Don Davenport, Rick Roll and Don's wife Marcia

---
November 1, 2016
Long Knife Pilot, Mike Rokey ran into our own "Doc" Waller at a memorial dedication ceremony.
See pix via this link.

---
October 28, 2016
A link to a great magazine article about flight training at Fort Wolters, TX during the Vietnam War.
"Where Huey Pilots Trained and Heroes Were Made"
Leaves this website

---
October 23, 2016
Long Knife Crewchief Stan Hart has checked in.
He was a CE at Dong Tam and Vinh Long in 1969.
If you would like to contact him, just shoot me an email at "warwagon14 at gmail.com" and I'll forward it.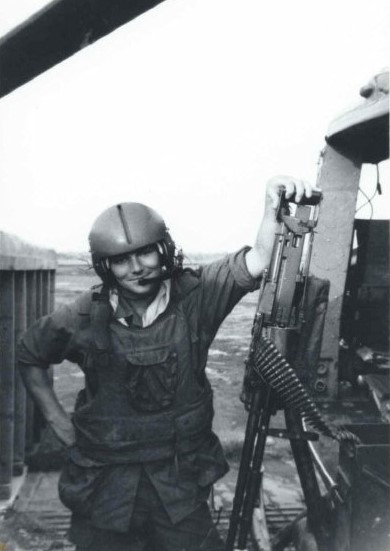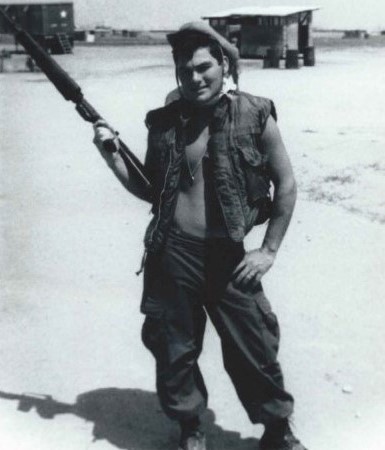 ---

September 21, 2016
Sequatchie County Veterans Memorial Park
Dunlap, Tennessee
Sent in by Long Knife Pilot, Tom Egleston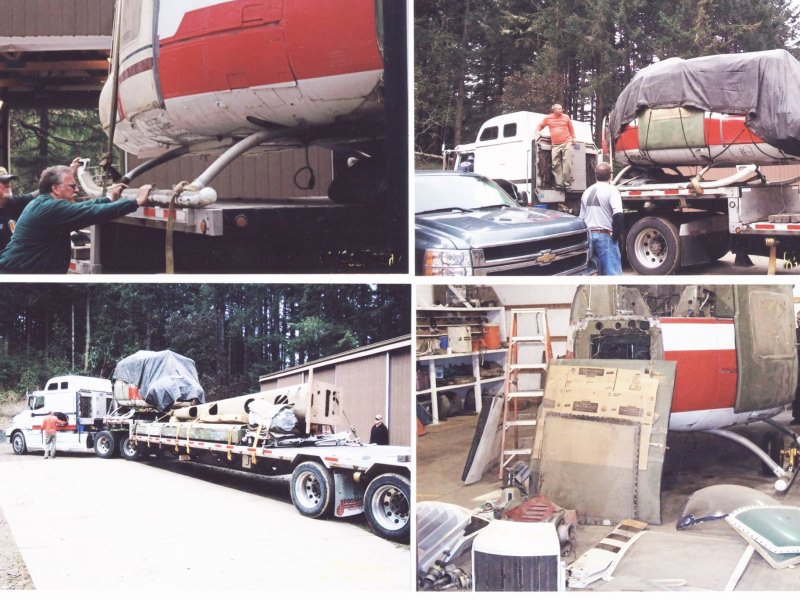 ---
August 21, 2016

Ops Sgt Steve Kirkland has artwork displayed at VA Medical Center.
---
August 20, 2016
Click this link to view photos of the very first D Troop Reunion in Laredo, TX in 1970
Sent by Eloy Garcia

---
August 19, 2016
Some photos sent by Steve Kirkland of his visit with the "Take Me Home" Huey last July.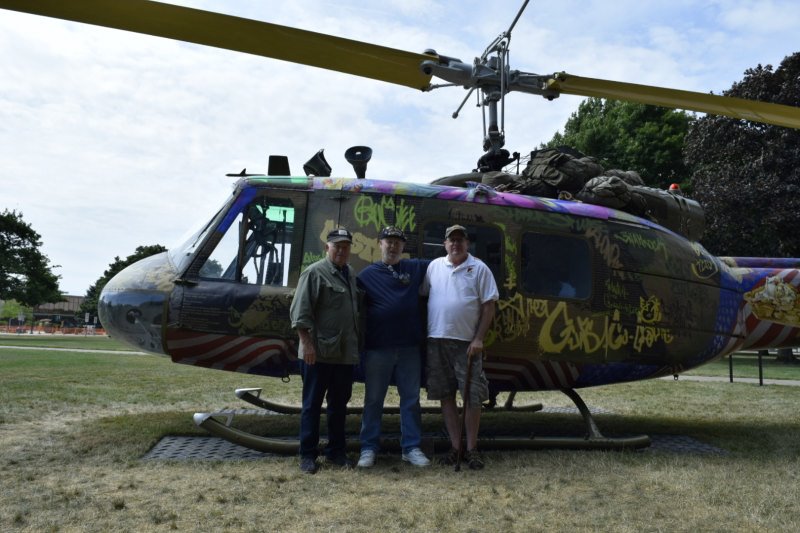 Click on this link to see the rest of the pictures.
---

May 12, 2016
This sent by Bill Bailey

Family and Friends,

Yesterday I recieved a call from the President of the Virginia Aeronautical Society (Tim McSwain)informing me of having been selected to the State of Virginia Aviation Hall of Fame. The nomination was approved by the Board and that I would be inducted into the next State Aviation Hall of Fame class. The induction will take place at the Aviation Museum, Richmond Airport Richmond, VA on 12 November 2016.

I would like to thank everyone who took time out of your busy schedules to write letters, rendered support, and prayers during this process. President Tim Mc Swain also informed that there were more than 200 nominations submitted and ours turned out to be number one. To God be the Glory.

Special kudos goes to my fraternity brother and fellow church member Col Herman Jones and his spouse for bringing the Virginia Aviation Hall of Fame to my attention, and for nominating me. Personally I did not know anything about the HOF.

Everyone will be kept in the loop in reference to the ceremony and associated activities. Again thank you so much and Remember to Keep JOY in your Life.

Bill Bailey

---

April 14, 2016
Lighthorse Troopers:

I am honored to announce that my book, titled ACE, The Story of Lt. Col. Ace Cozzalio, was awarded the Bronze Medal in the 2016 Independent Publisher Book Awards (IPPY) in the non-fiction E-book category. The annual IPPY Awards, with over 5,000 entrants, is the "World's Largest Book Awards Contest" honoring independent authors and publishers worldwide. Awards will be presented at the 20th Annual Awards Ceremony in Chicago on May 10, 2016.
The ACE book could not have happened without the assistance of many Lighthorse troopers who graciously shared their stories and supported the project. This award belongs to you as well. Thank you.
See you at the Lighthorse reunion in Daytona Beach.
Rex Gooch
Longknife 23

---

July 9, 2016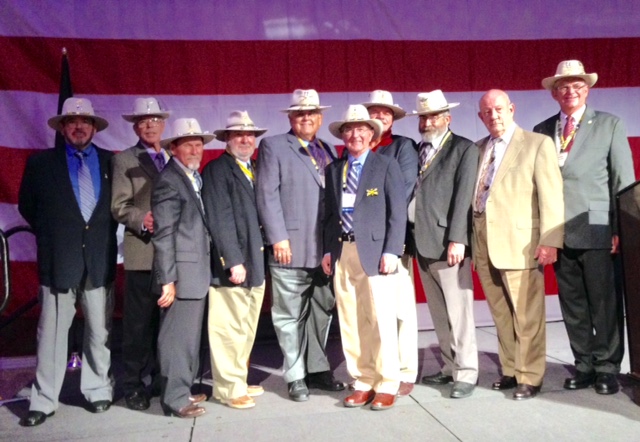 2016 D Troop/Light Horse delegation to the annual VHPA Convention.
Left to Right: Les Smith, Chuck Nole, Ken Lake, Mike Rasbury, Eloy Garcia, Rex Gooch, Tom Tolar, Dennis Sorges, Howie Garrett and John Sorenson.

Photo courtesy Mike Rasbury
---
February 15, 2016
Winter Light Horse Golf Tournament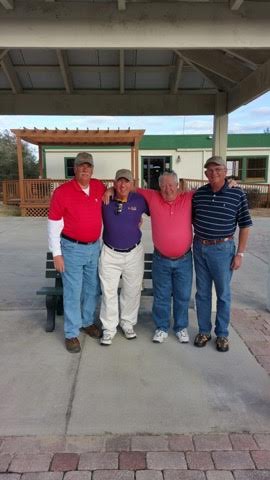 L to R Tom Egleston, Pat Ross, Jerry Bottroff, John Sorensen
At
Windswept Dunes Golf Course, Freeport, FL
Feb 10 & 11

---
February 14, 2016
Did you know there is a 3/5th Cavalry Memorial Monument at Fort Knox?
Did you know it is going to be relocated?
Follow this link to see photos of the monument and the project to get it moved.

---
November 24, 2015
Long Knife Crewchief Joe Zavis checked in after a long absence from the Troop.
He is retired and living in South Carolina and he has made reservations for the 2016 Reunion.
Good to hear from you Joe.
Let me know if you'd like to contact him.

---
November 19, 2015
Members of C Troop 3/17 honor D Troop 3/5 by wearing tan colored "Silver belly" Stetsons.

Click on this link to see their hat "Breaking in" ceremony in Savannah, GA
---
November 11

To my fellow Lighthorse Troopers and Vietnam Veterans,
May you have a blessed and wonderful Veterans Day. Thank you for your service to our magnificent country.
Attached are photos from today's Veterans Day ceremony at the Living Memorial Sculpture Garden in Weed, California.
Rex Gooch
Longknife 23
Lighthorse, C/3/17 Air Cavalry
Vinh Long, Vietnam 1971-72
Link to photos of the ceremony

---
October 11, 2015
Troopers of Light Horse were invited to attend the re-designation of
the 3rd of the 17th "Lighthorse" Squadron on Hunter Army airfield at Savannah, GA. on October 7.
War Wagon pilot George Bloodworth and the Troop webmaster attended the ceremony and took photos.
It was great meeting the new members of C Troop.
Please click on this link to view the ceremony.

---

September 7, 2015
You have heard of rare and valuable misprinted postage stamps or poorly stamped coins.
Well, here is an unused rarity.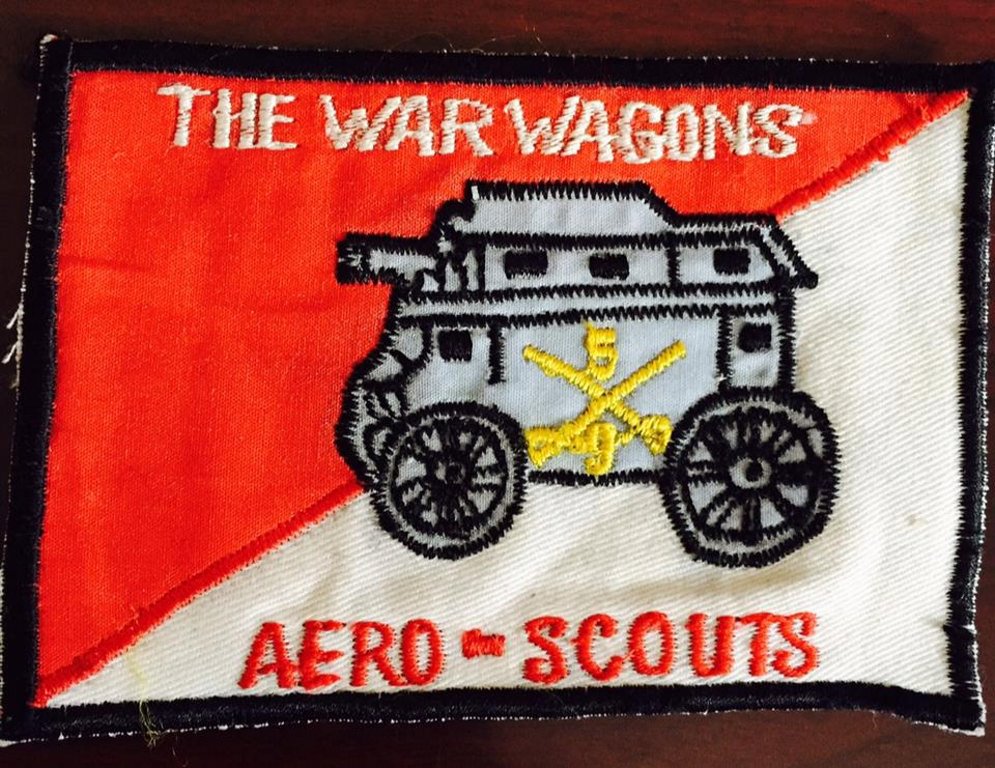 I'm sure there were plenty of patches made by the local Vietnamese patch shops that had typos on them. Most were just discarded.
This one survived!
Courtesy of John Conway, curator of the VHPA Online Museum, this specimen will remain stored in the Light Horse Archives.
Link to the D Troop display in the museum

September 4,
2015
This just in from Crusader pilot, Pat Ross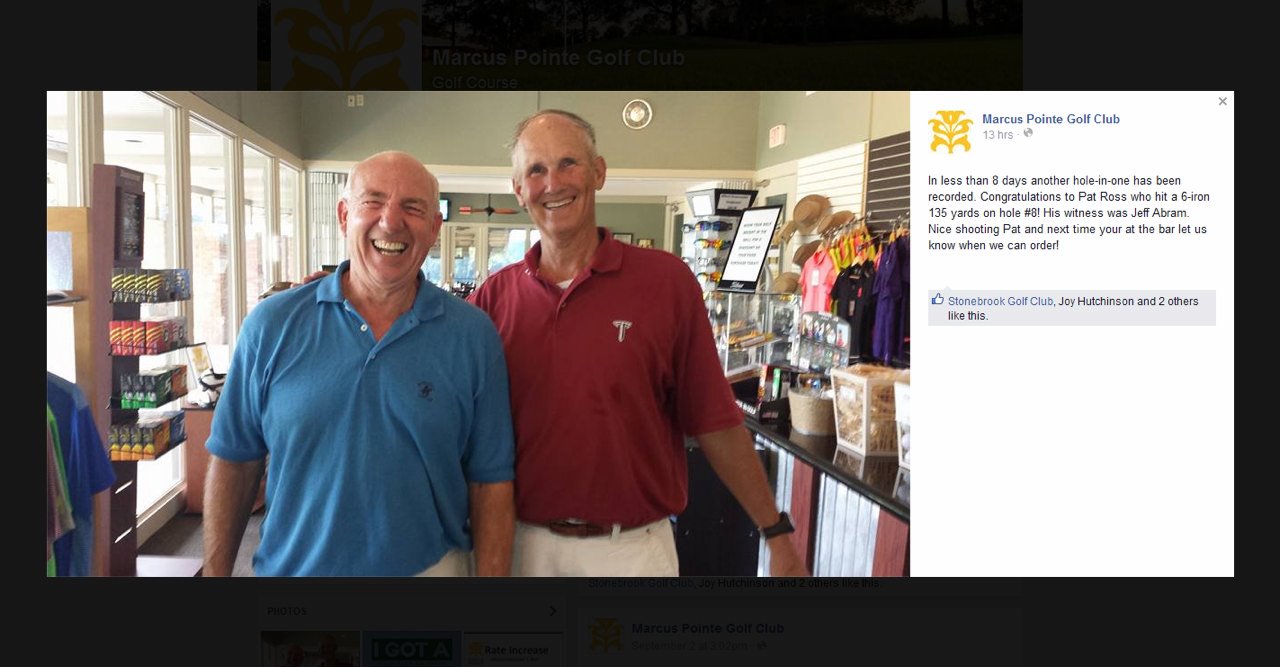 "The club posted this on Facebook, thought you would get a kick out of this. My partner, Jeff, and I play once a week.
He is a former fixed wing Naval Aviator. He and I have never broken 100 yet."

August 30, 2015
2015 Vietnam Helicopter Pilots Association Reunion
Light Horse Group Photo in Washington DC
Photo credits: Gooch, Ross & Egleston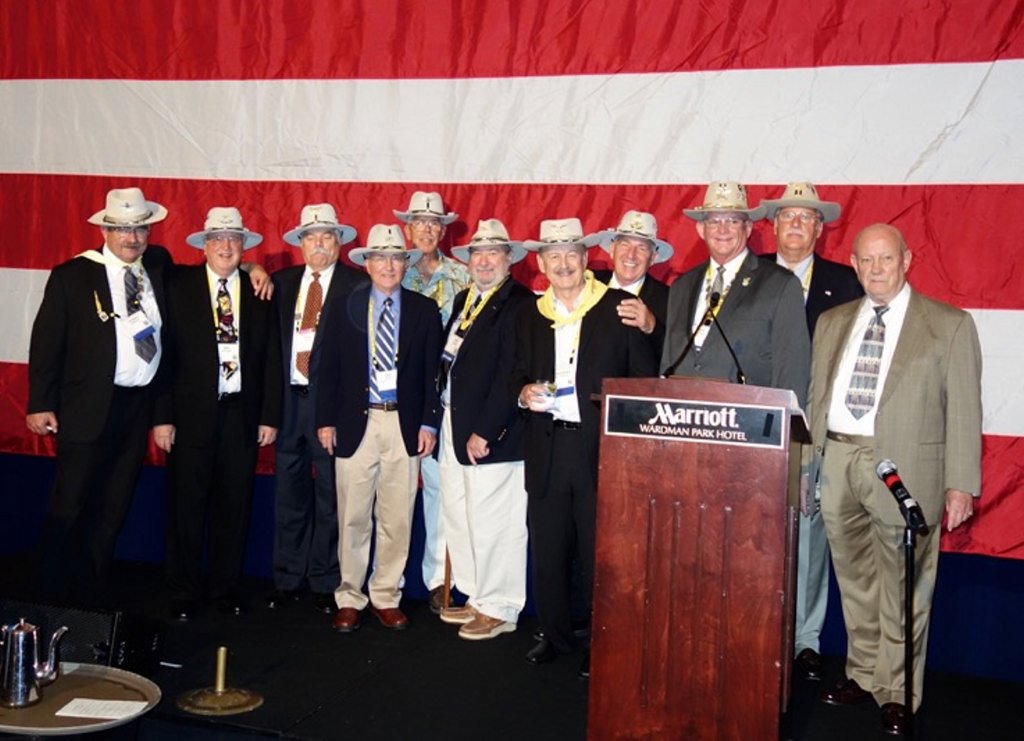 Left to Right
Dennis Sorges, Ray Murphy, Rick Davis, Rex Gooch, Chuck Nole (behind Gooch), Mike Rasbury, Bob Odenheimer, Pat Ross, John Sorensen, Tom Egleston, Howard Garrett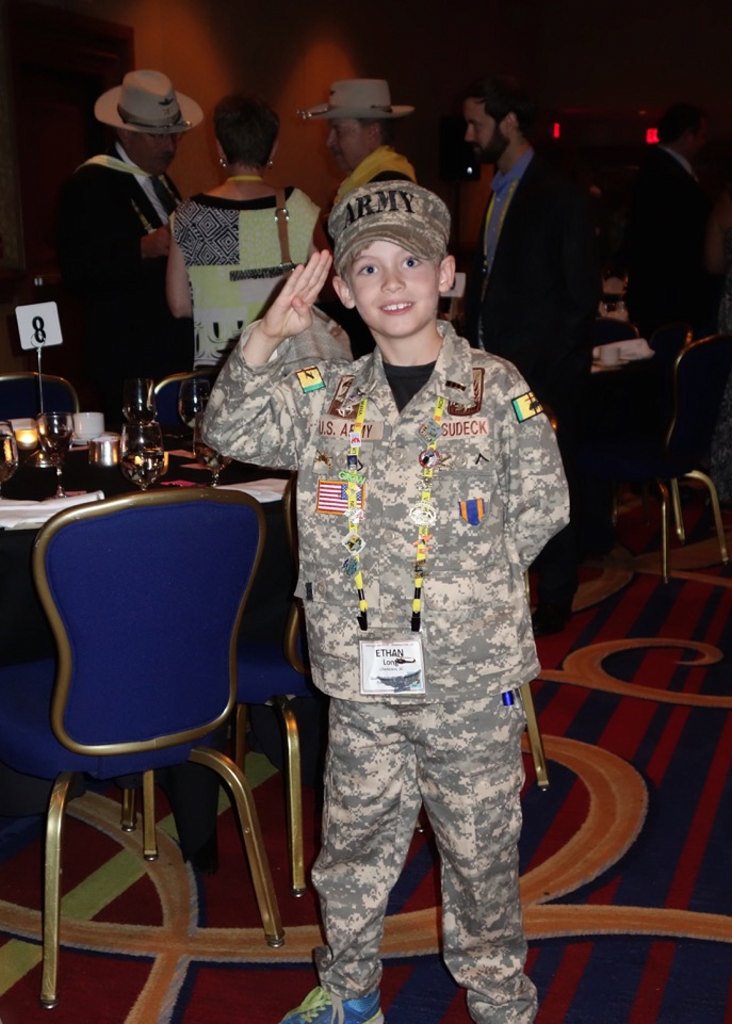 Roy Sudek's Grandson Ethan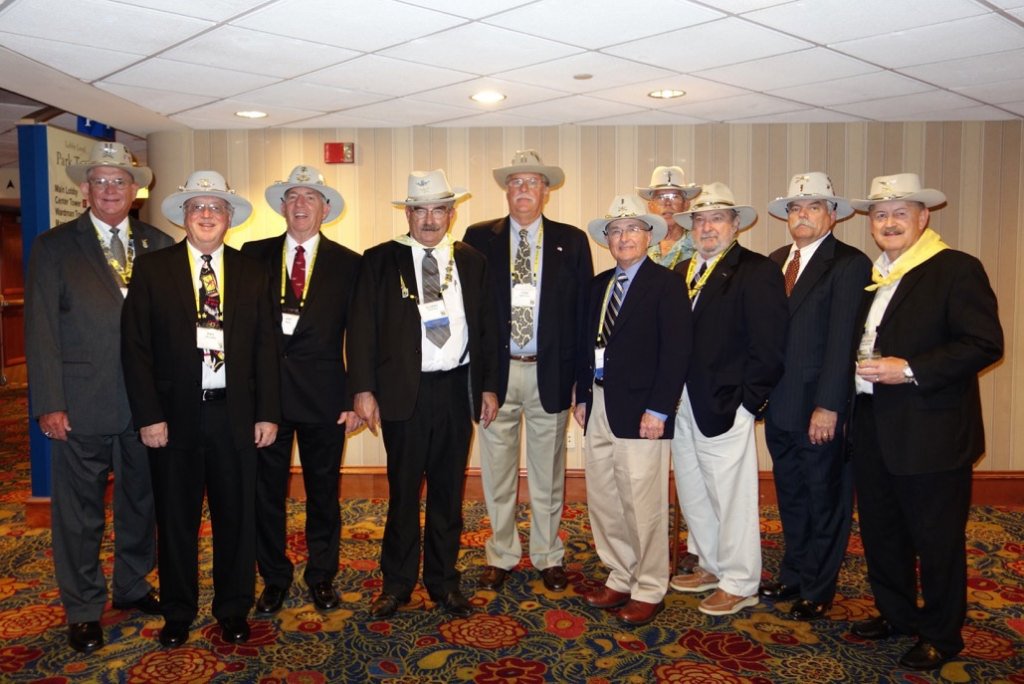 Sorensen, Murphy, Ross, Sorges,Egleston, Gooch, Nole, Rasbury, Davis, Odenheimer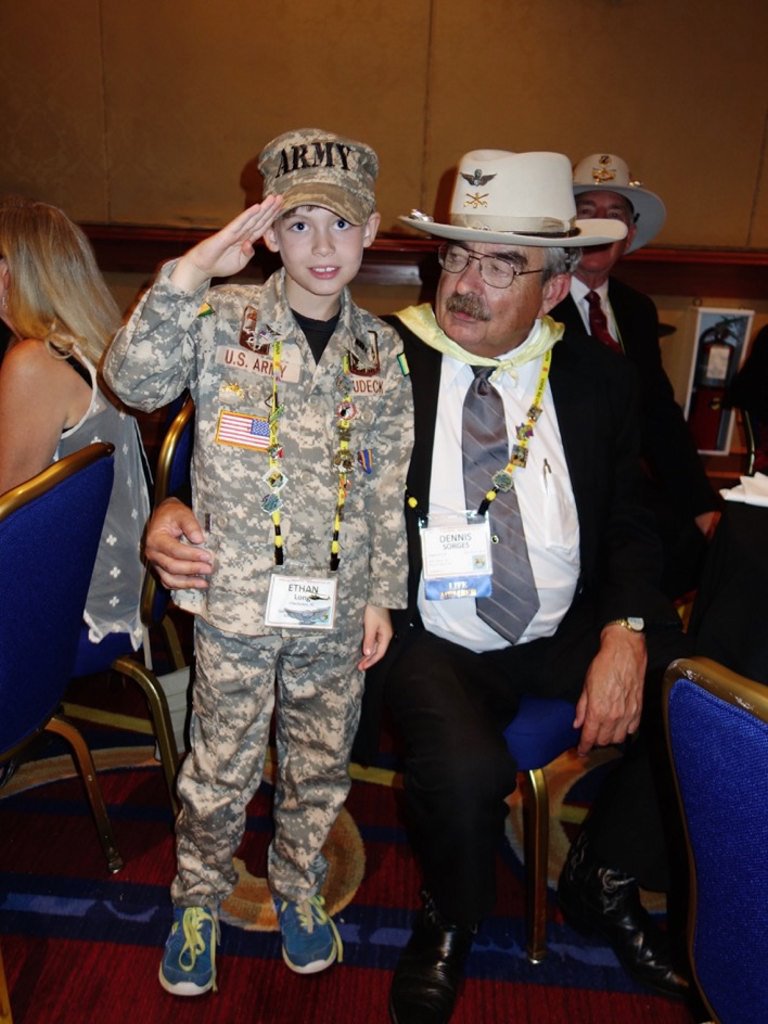 Ethan and Dennis Sorges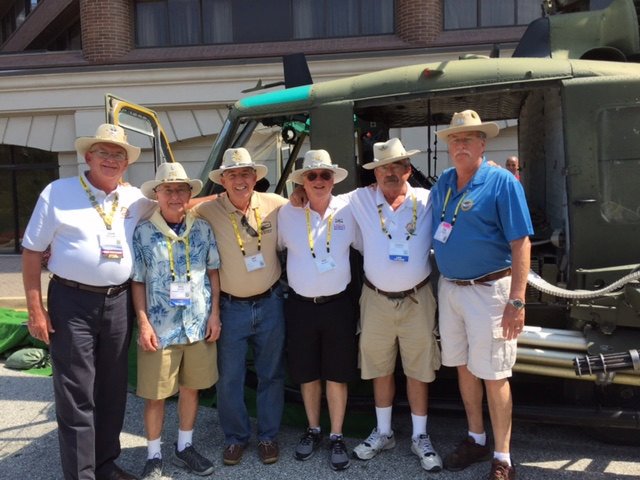 The North Carolina chapter of VHPA brought their Charlie Model to the convention

August 3, 2015
Important news from the Squadron Black Knights Association


Brothers,

As most of you already know the Vietnam era Armor Vehicles have left Fort Knox and are now at Fort Benning, GA as part of the new Armor Museum.
I know the 11th ACR has moved its Memorial to Fort Benning and in the process of setting it this year. They are planning a Reunion there for the dedication.
I know some other Armor units plan to move their Memorials to Benning in the coming years. I don't believe the Patton Museum will close but the armor that is left is all World War II or older.
All of the 113s and M48s have been shipped out to the new Armor Museum and I must say I have checked out what they are doing there and I am impressed.
So the question is this, do we, the 3/5CAV move to Benning as the 11th ACR did or do we stay at Fort Knox and the Patton Museum and hope that it doesn't turn in to a place no one of our era wants to see?
I am sending this out to all Troop REPs and asking them to send it out to their Troop members.
I will be making a trip to Benning next week to talk to the Museum personal just to see what our options are and the cost of the move, if we decide to make one.

I have enlisted some other Members of the Association to help gather information and ask the questions that slip past me; it is our goal to have this ready to present to the Membership at the Business Meeting.

If we do make the move we will have to have a Fund Raiser to pay for it.
The plus side of that is that all Troops will have an opportunity to place a Troop Memorial at the site around the Squadron Monument before we have a re-dedication.
I am sending this out now so the members have the opportunity to look in to this and make up their minds on what they feel we should do.

Mike Cook, Black Knights Association President

Here is the link to the Armor and Cavalry Museum
http://www.armorcavalrymuseum.org/.
---


July 11
Long Knife Doorgunner - Crewchief Daniel Close has checked in.
He was with the Troop from May 1969 until June 1971.
If you would like to contact Daniel, let me know and I'll get his email address to you.
He has been added to the "gmail Light Horse" circle
---


June 19
Crusader Pilot and Plank Owner "Bob" Chambless has unexpectedly passed away.
Link to Folded Wings Page

---


March 22, 2015

State Capitol
Room 224
Jefferson City, MO 65101
PETER KINDER
Lieutenant Governor
MEDIA ADVISORY
FOR IMMEDIATE RELEASE March 26, 2015
Lt. Gov. Peter Kinder presents Veterans Service Award to five Springfield-area volunteers
Award recognizes veterans for their service to communities
JEFFERSON CITY — Missouri Lieutenant Governor Peter Kinder on March 11 presented Veterans Service Awards to 25 Missouri veterans who provide exemplary volunteer service to their communities.
Winners were selected from around the state, and included five winners from the Springfield region: Eduardo Flores, Don Garrett and Donald Sadler of Springfield, Glenn Scott of Nixa and John Sorensen of Fair Grove.
Sorensen was an Army helicopter pilot during the Vietnam War. Since moving to Fair Grove in 2003, he has been an active volunteer at Mercy Hospital in Springfield, extending a caring hand to visitors as he works the reception desk. About five years ago, he started the Vietnam Helicopter Pilots Association South Missouri Chapter, and he also is president of the National Vietnam Helicopter Pilots Association. He also was a member of the Patriot Riders, motorcyclists who attend veterans' funeral, and he volunteers with Honor Flight of the Ozarks.
Sorensen was nominated by Russ Emory of Bolivar. In his nomination, Emory related a story about a student from College of the Ozarks who went with Sorensen to Vietnam as part of the college's Patriotic Education Travel Program. "Through this incredible opportunity to learn about their lives, the veterans inspired us to do something great with our own," the student said of the experience. "I was able to visit the past and have returned inspired by a generation of heroes."
Kinder praised all the winners at a banquet and honors ceremony at the House Lounge in the Capitol. The winners each received a Veterans Service Award lapel pin and an official declaration from the lieutenant governor's office recognizing their service.
"As young men and women, when their nation called, all these winners answered that call, serving their country selflessly," Kinder said. "Like many of Missouri's veterans, they continued to serve their communities when they returned home after their military service, giving back to their neighbors through countless hours of volunteering. This award is just one small way our state can say, 'Thank you' to our veterans and honor the sacrifices they continue to make for their communities and state."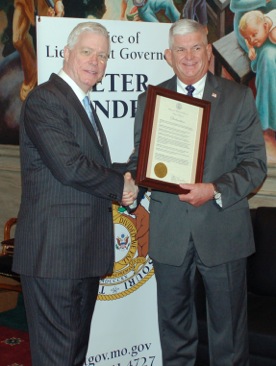 ---


March 10, 2015
Long Knife crewchief and Plank Holder Robert "Bob" Hawkinson has passed away.
Here is a link to his memorial page.
---

February 2, 2015
Troopers Checking in:

Manuel Rico served 1967, D troop. He states he was one of the original 7 that left Fort Riley to Viet Nam.
He was a helicopter mechanic and he knows all of the names of the 7.
The Rico's will be attending the Spring Reunion.


Don, I just got to your letter requesting contact information.

My wife and I have been doing some long term travel and just recently returned home to Huntsville, Alabama.
I would love to keep in touch with you guys in the future.
We don't know yet if we can make the Daytona reunion but are working on it.
We will be at the VHPA reunion in DC this August.
Rick Davis
Crusader 32


I was in the unit from 1 Jan 69 till 25 Nov.,when I got shot.

Live in New Smyrna Beach, Fl. (just south of Daytona) will attend, but not stay at hotel.
Al Kisler
---

One of our Loaches has a new home in Alabama!


I found your website after receiving some historical information about an aircraft. I'm writing to provide more information, and I'm also in hopes of obtaining a little as well.

My name is Jake Durham and I coordinate my police department's aviation unit.
We recently received an OH-6 and I've been able (through emails similar to this one) to find a little info about it.
I'm almost certain it was part of D Troop / 3rd Squadron / 5th Calvary.
The tail number is 68-17258. If I've reached you in error, I apologize.
I do hope to find more historical information about the aircraft and possibly find the pilot/s who may have flown it.
I know it's a long shot, but having the opportunity to fly this aircraft means a lot knowing that someone in Vietnam also flew it.
I appreciate any help!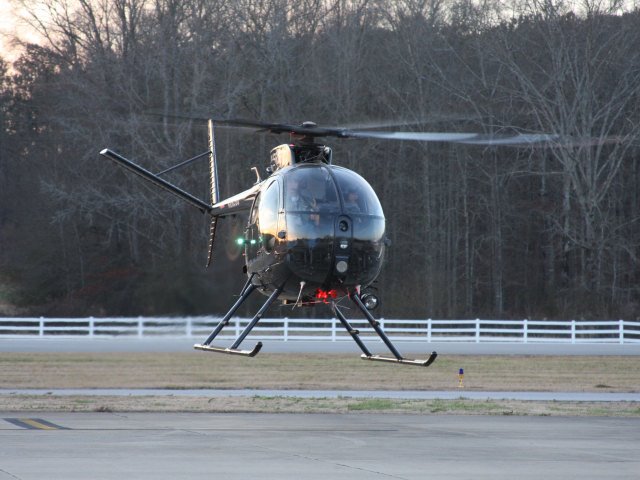 ******************
Callison replied:
I see by our records that 258 was with us in D troop from March 1970 until February 1971. I was a Scout pilot from July 1970 until April 1971 so I am sure I flew the helicopter quite often. Very few of us kept log books back then. We relied on the Army to keep track of our flight time. That said, we don't have personal records with the serial numbers of the ships we flew.
Our unit's usual operational "package" was just 4 loaches per day.

Page 46 of the 1971 yearbook photo.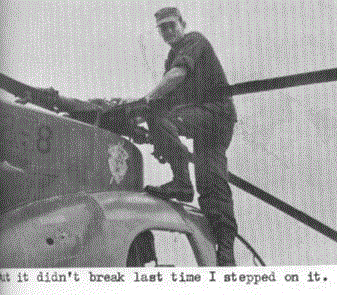 The unit was designated as C Troop 3rd Squadron, 17th Air Cavalry Regiment when that yearbook was published.
I'll have to do some research.
Looks like you have spent some time on the Troop website! Thanks for your interest!
Our record shows she was with D Troop until February 1971. When the unit switched designations and became C 3/17 the aircraft remained in the unit so I'll have to search 258's history in C 3/17. I'd be willing to bet that it is a picture of 258 as are most of the other loach/War Wagons photos. You can see that strange looking patch on the Dog House in other shots.
Does any one recognize the "nose art" on the Dog House!
Here is a link to the yearbook and some other pix of 258
---


January 25, 2015
Half of the Reunion planning committee met at the reunion hotel in Daytona beach on Friday the 23rd. We reviewed the facility's accommodations and it looks like they are really knocking themselves out for us. We found that 66 rooms have been reserved. I think every who attends will be impressed with how nice facility and staff are.
We sampled many of their appetizers and and found then very good. The "Shrimp & Grits" were quite awesome! We discussed having a limited menu for the hotel to serve for our dinner on Friday night when the set up our conference room as a dining room. There will be a cash bar that evening. I'm sure you are all familiar with the limited menu as it is done at other group gatherings where there are many folks to efficiently feed. Friday evening's dinner will be "pay as you go." We are also working on a reduced cost "Continental Breakfast."
Rick and I are certainly looking forward to a fun and positively memorable event. 14
---


January 15, 2015
Crusader Pat Ross reported the death of Scavenger 6, Bob Applehans. He was out maintenance office in 1970-71. Bob passed away on the 13th of Jan. His name will be added to the Folded Wings page when I have his obituary.
Condolence can be sent to:
Lt. Col Robert A. Applehans (Ret)
554
Hide-A-Way Lane East
Hideaway, TX 75771-5242
His children will be at his home, so cards sent to his family would be much appreciated.
---


January 13, 2015
Former Charlie Model crewchief Doug Fyffe has checked in.
He served at Bear Cat from July 1967 until July 1968. Transitioned to Cobras as they arrived in the unit.
He and his wife Susan plan to attend the Spring Reunion.
---

January 13, 2015
My name is SP4 Dennis Davis, St Petersburg, FL.
I was in Vinh Long from Jan 1970 thru Dec 1970 in D troop. I was a Doughboy.
Later Probably about Aug, then repaired all the M60 Machine guns for the Hueys & LOHs until I ETSed.

Below are before and after photos.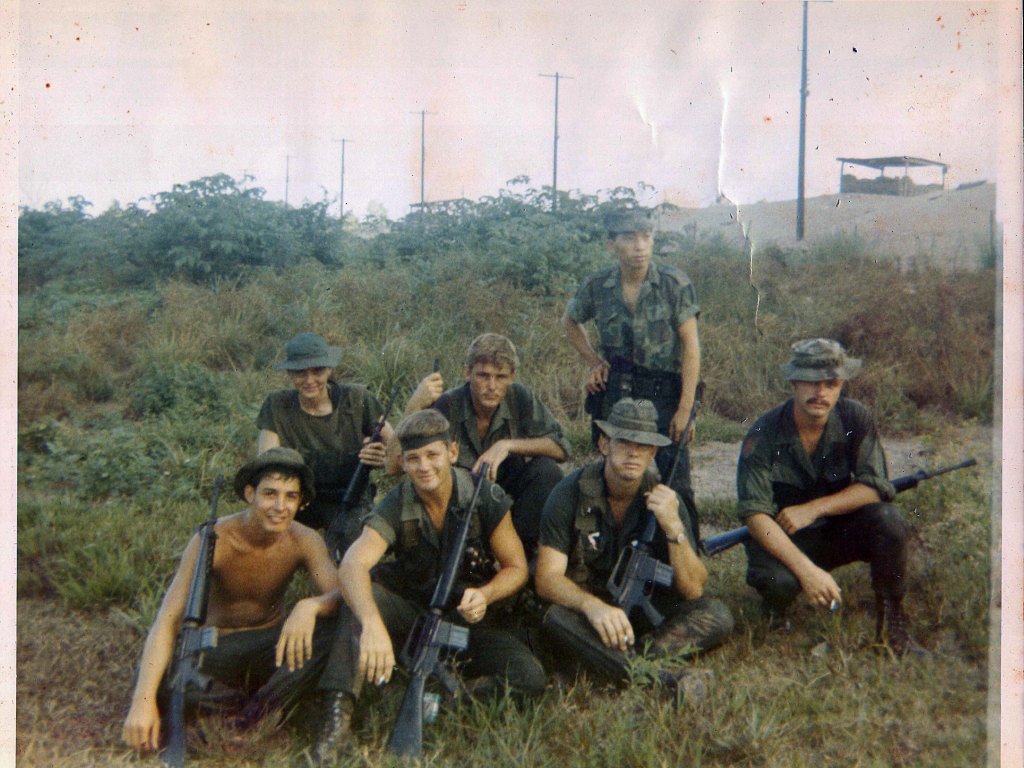 Bottom row left, Mike Mailender, Dan Luckado, Rod McCray, Chris Getsi. Second row left Brock Phillips, Dennis Davis,and Van Hie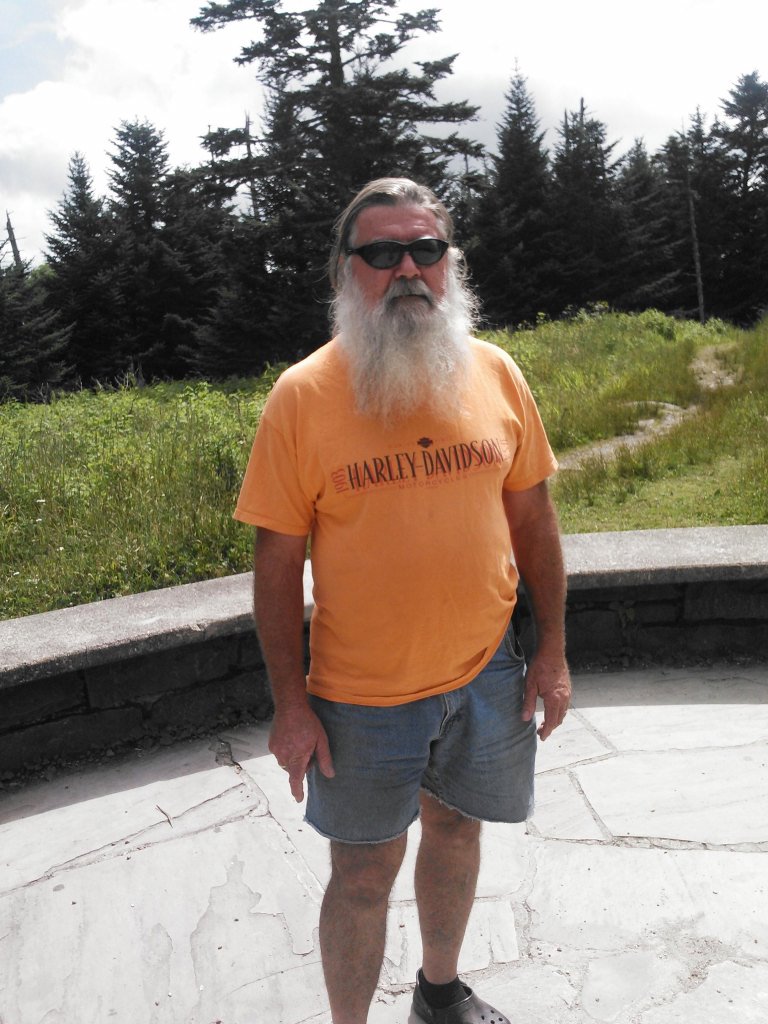 Dennis Davis
---
What's New
Light Horse Home