2017 Light Horse Reunion
Page 1

The 2017 Reunion has come and gone.
We are grateful that this year there are a number of photo contributors.
The photos are in no particular order.

I wish to dedicate this Reunion Photo Album to Crusader Pilot, Kevin Kelly.
That's Kevin in the blue shirt in the photo below.
He passed away shortly after the reunion.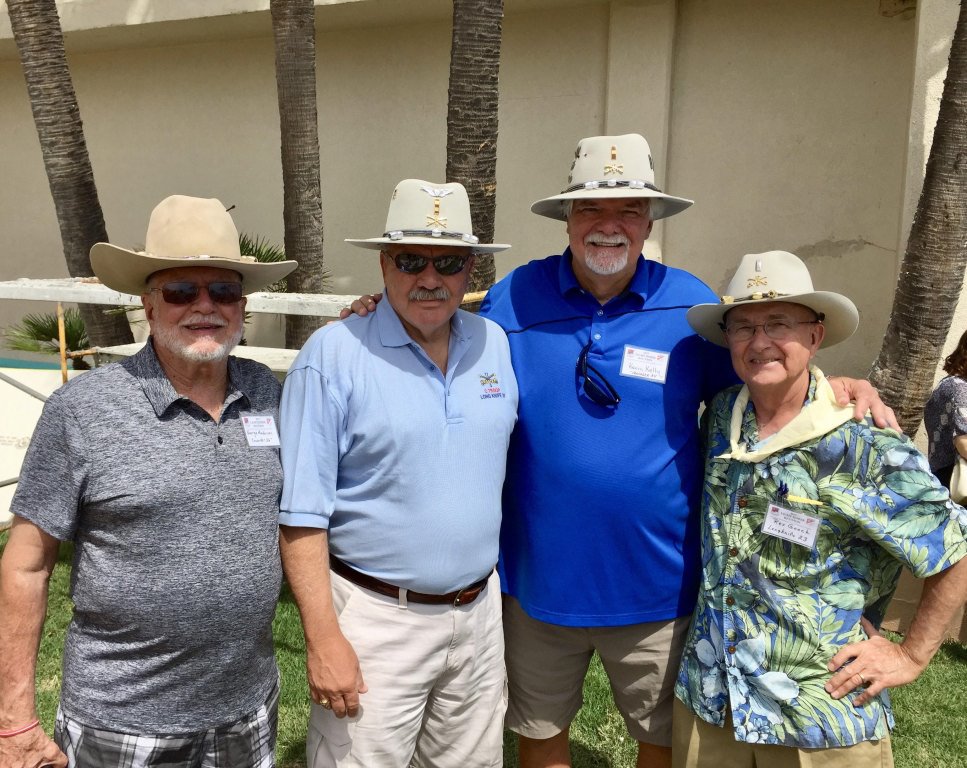 Crusader Pilot George Anderson, Long Knife Pilot, Tom Tolar, Kevin and Long Knife Pilot Rex Gooch


---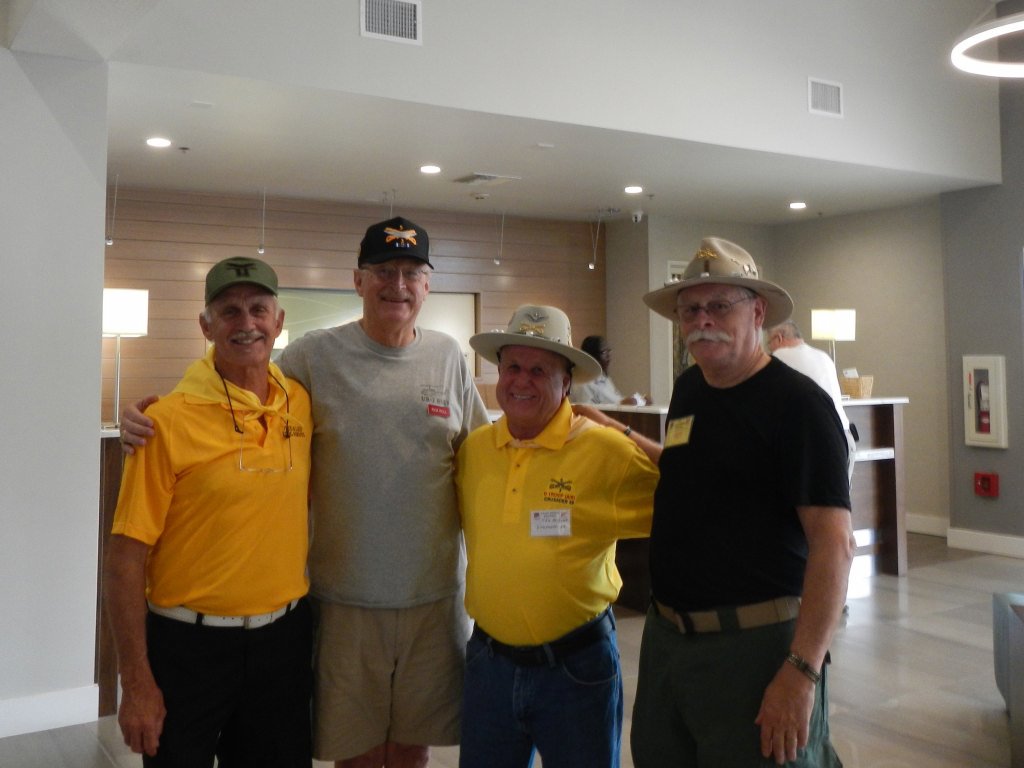 Your Reunion "Staff?"
Fred Lechner = Golf Tourney 6
Rick Roll = Co Host
Midget McJohnston = Chief Finance Officer
Don Callison = Co host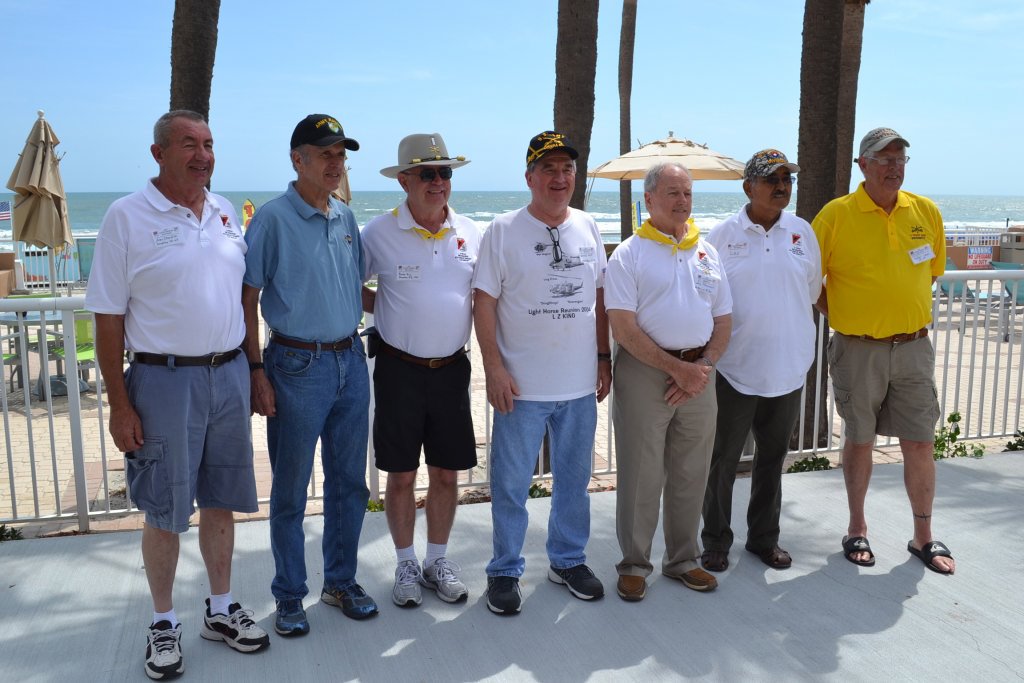 Doughboys
Allen Staeffler, Rick Stetson, Randy King, George Rein, Joe Paonessa, Leo Gomez, Hunter Jones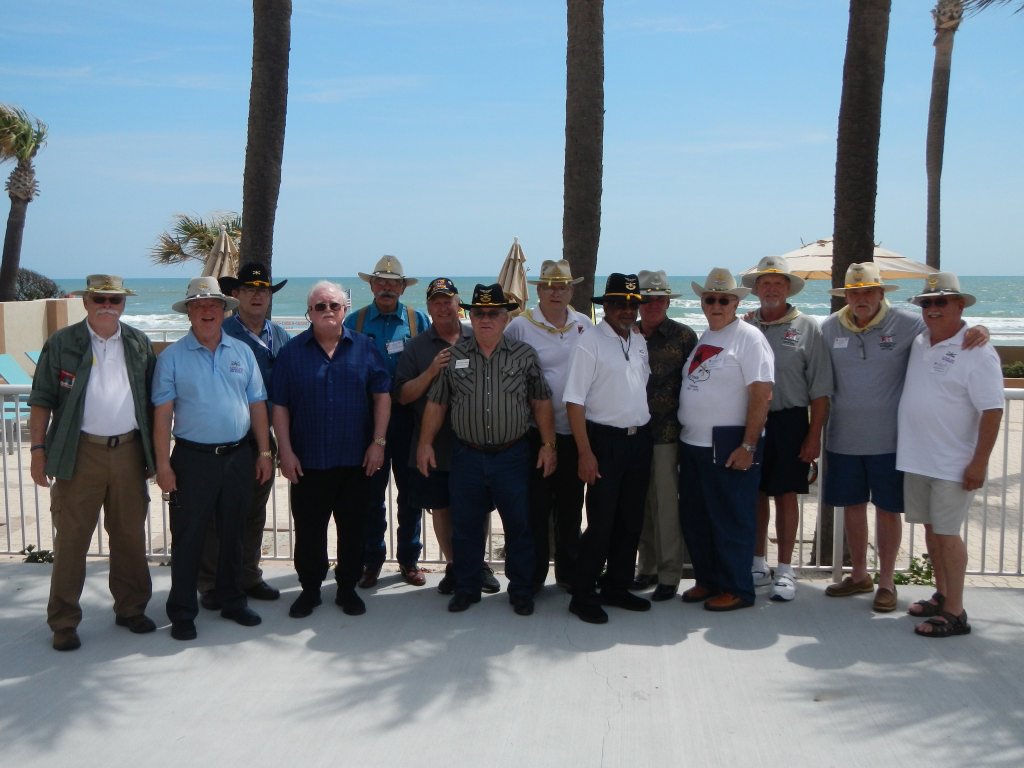 Spooks and War Wagons
Don Callison, Ray Murphy Kent Converse, Dave Newkirk, Gary Winsette, Max Bradley, Red Hagan, Bill King,Vern Delaware, Hubert McMinn, JB West, Bullforg VanBuren, Gary Larrow, George Schmitz
Missing from the photo is George Bloodworth and Larry Little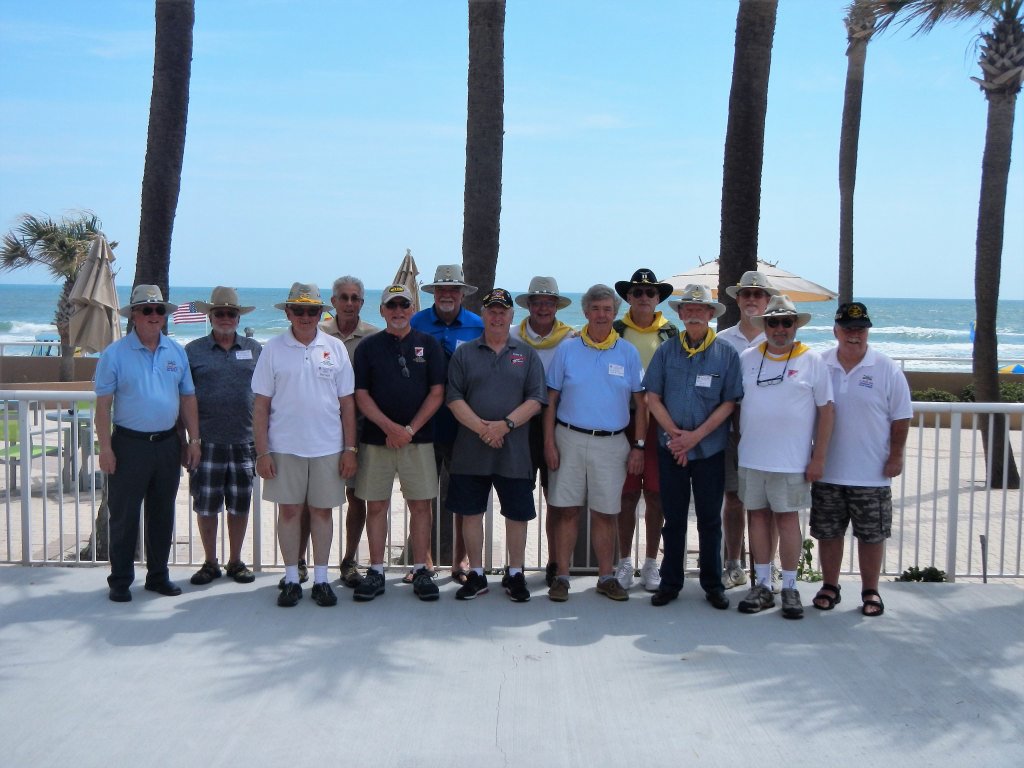 Crusaders
Ray Murphy, George Anderson, Jim Bennett, Bob Allen, Norm Schreiber, Kevin Kelly, Max Bradley, Pat Will, Don Matthews, Rick Roll, Quin Sowell,
Jim Burch, Mike Rasbury, Doug Fyffe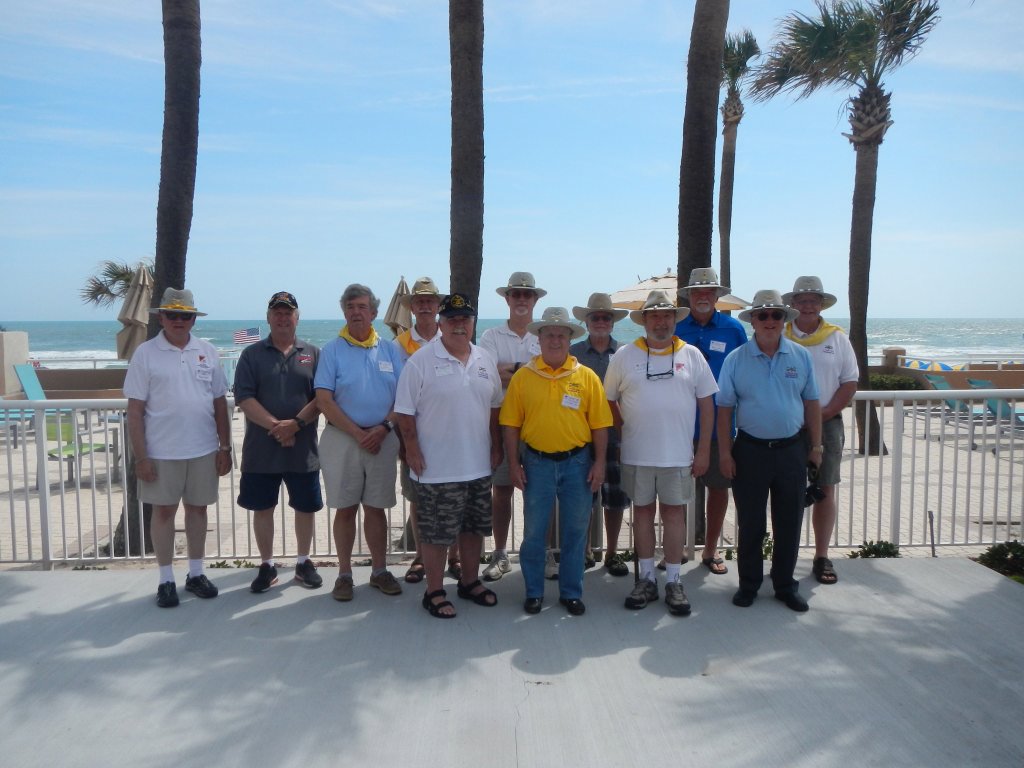 Crusaders Again with Andy "Midget" McJohnston joining the group.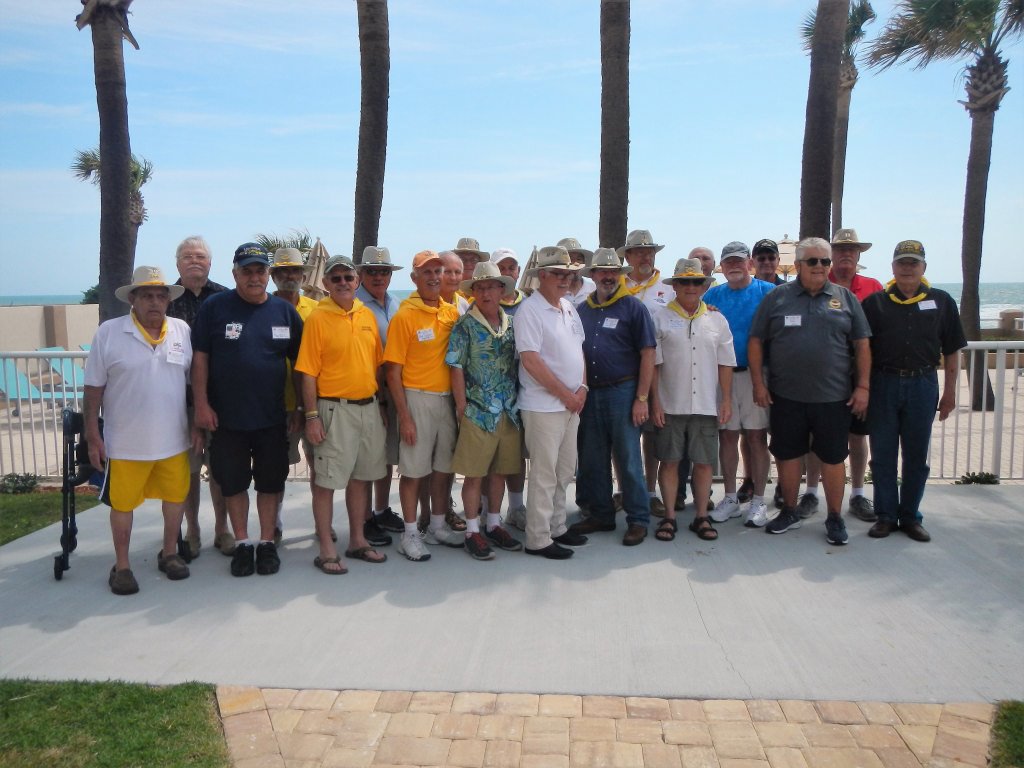 Long Knives
Joe Zavis, Claude Stevens, Russ Marsden, David Riley, Led Symmes, Tom Tolar, Fred Lechner, Gary Clark, John Sorensen, Rex Gooch, Richard Zimmerman, Johnny Hutcherson,Les "Same-Same" Smith, Lee Overstreet, Tim Dahlen,Mike Howard, Dana Brown,Ron Ferguson, Mark Matulewicz, Eloy Garcia, Tom Egleston,Larry Hudson.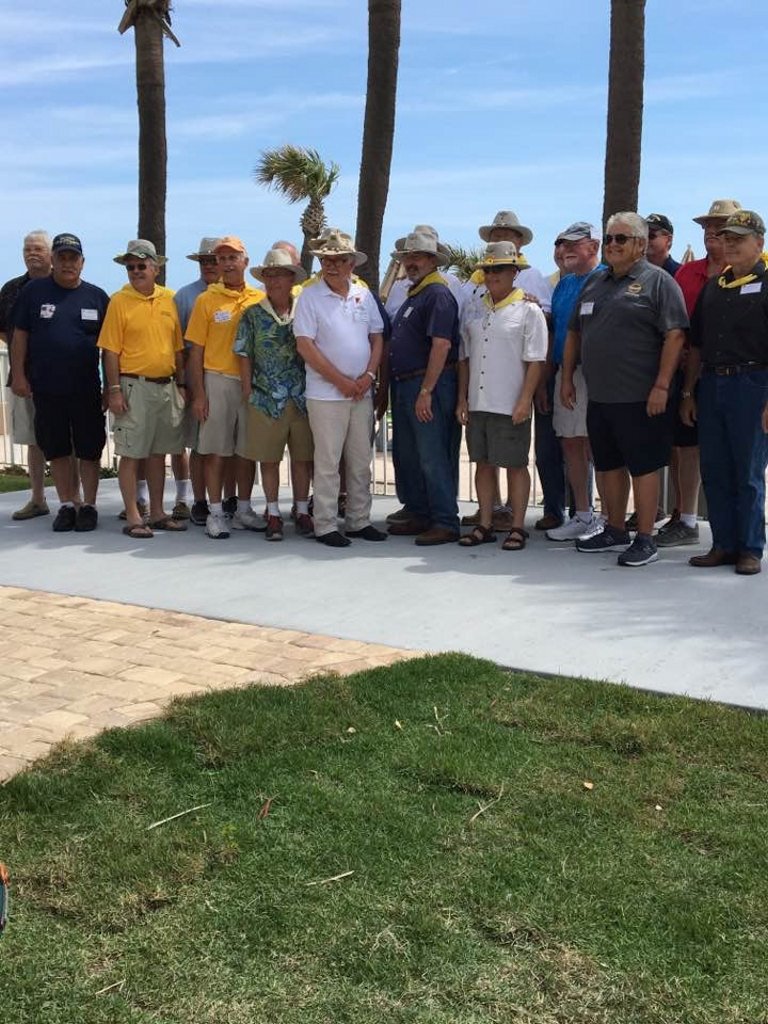 More Long Knives, different angle.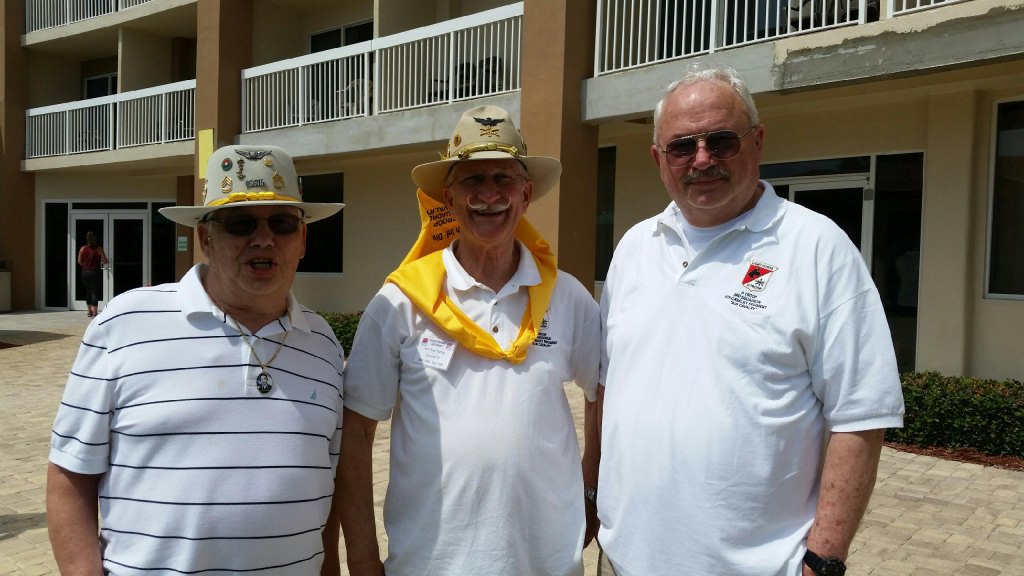 Scavengers
Larry Sprader, Tom Nutting, Gary Amend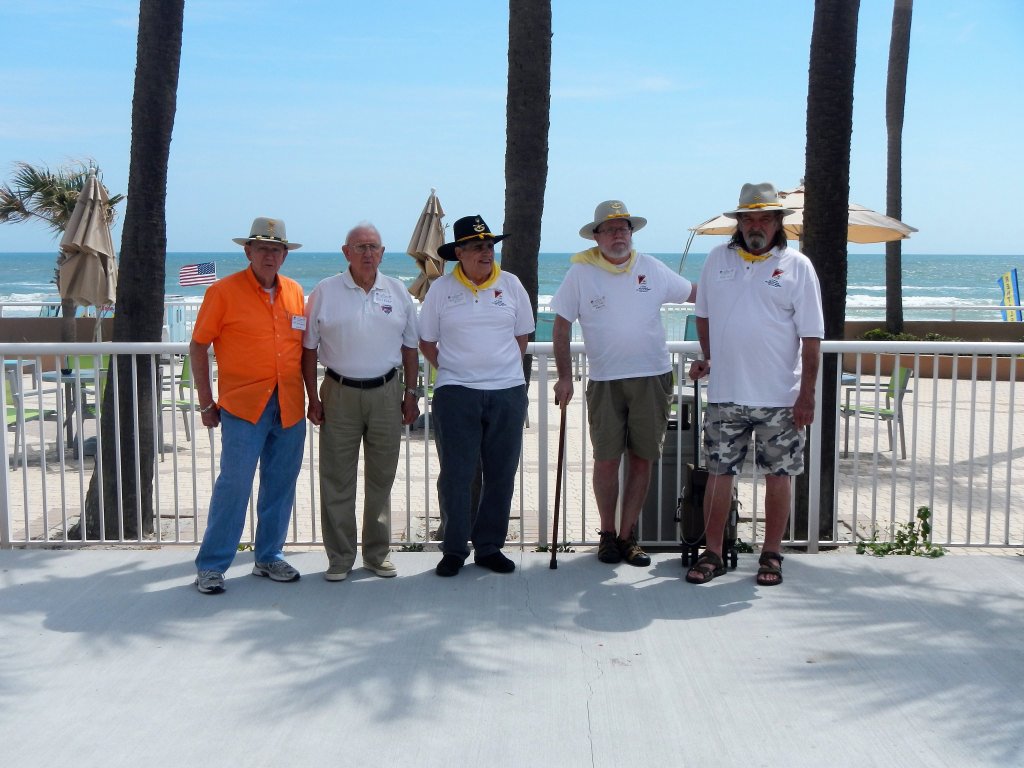 Light Horse Command, Ops and Support
William "Whit" Whitworth (XO), Bill Kaler (CO), Gerald Condon (Mess Sgt), Steve Kirkland & Bob Hill (Operations)
Missing is Randy Yarbrough from (POL)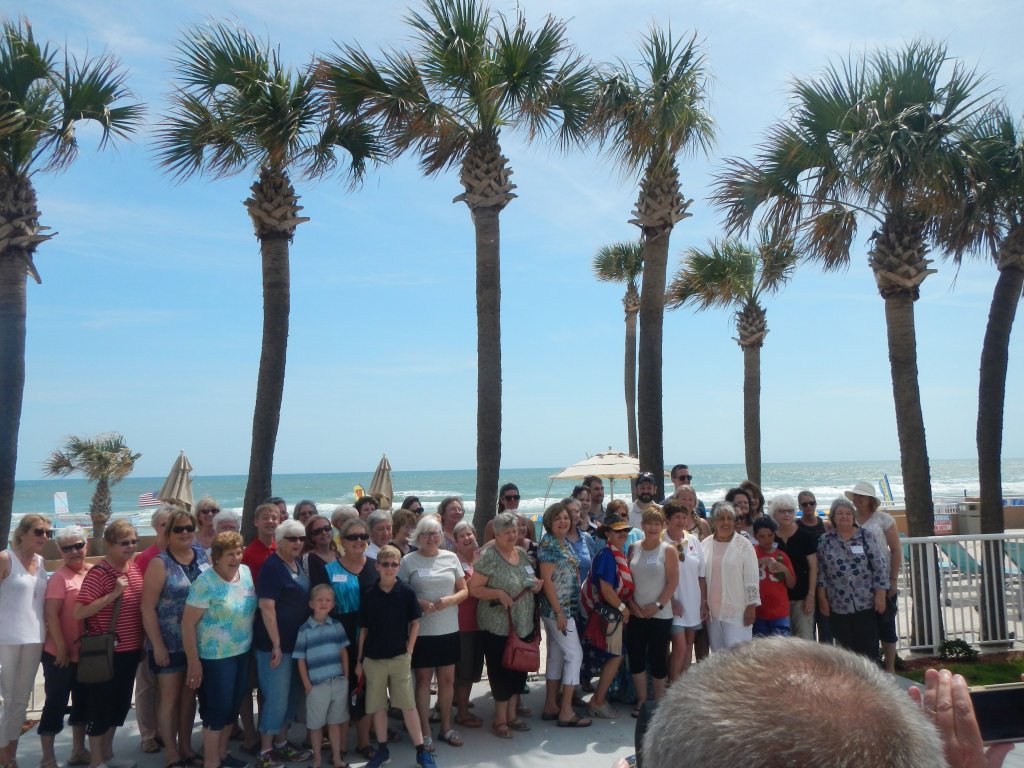 Ladies, Families and Friends of Light Horse
Thank you so much for your support!

---
Some Random Pix Taken during the Group Photo Session


1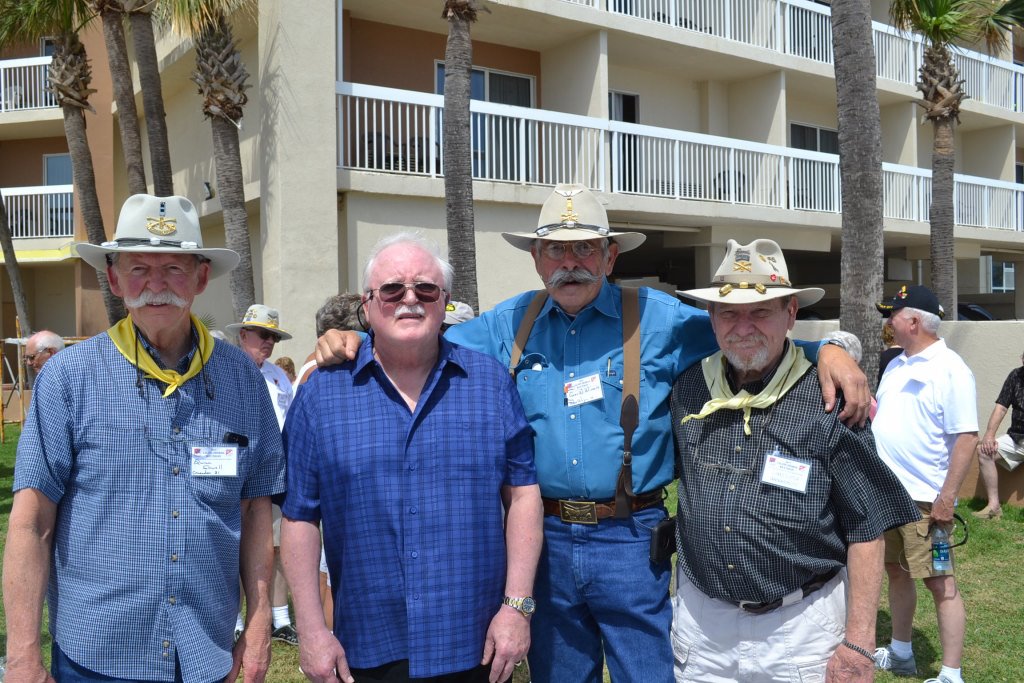 Crusader Pilot Quinn Sowell with War Wagon Pilots, Dave Newkirk, Gary Winsette, Larry Little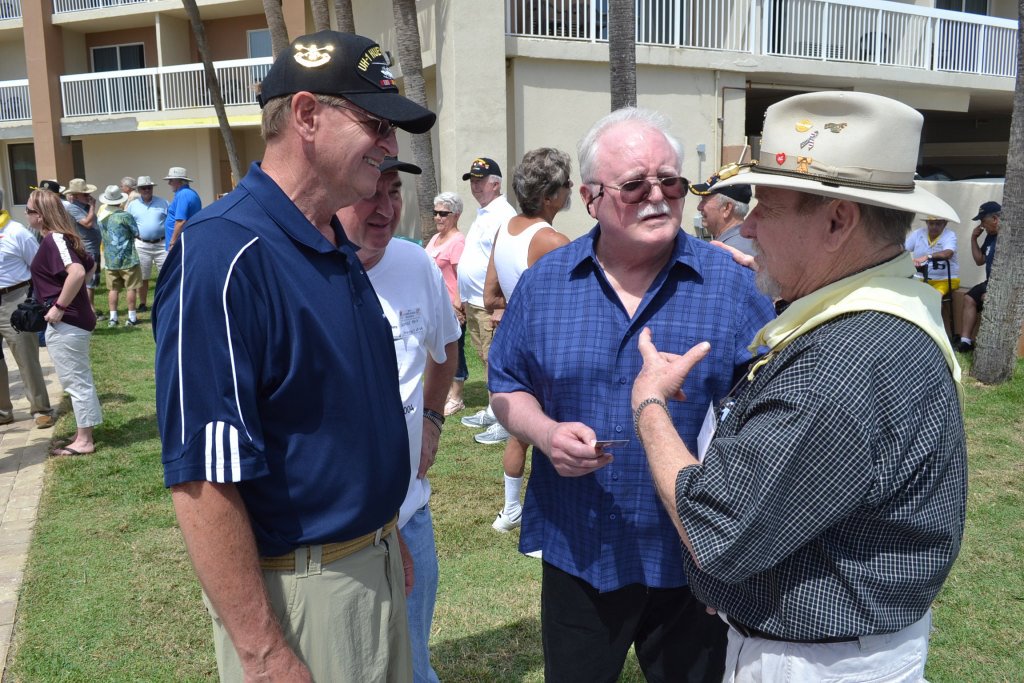 Mark, George Rein, Dave Newkirk, Larry Little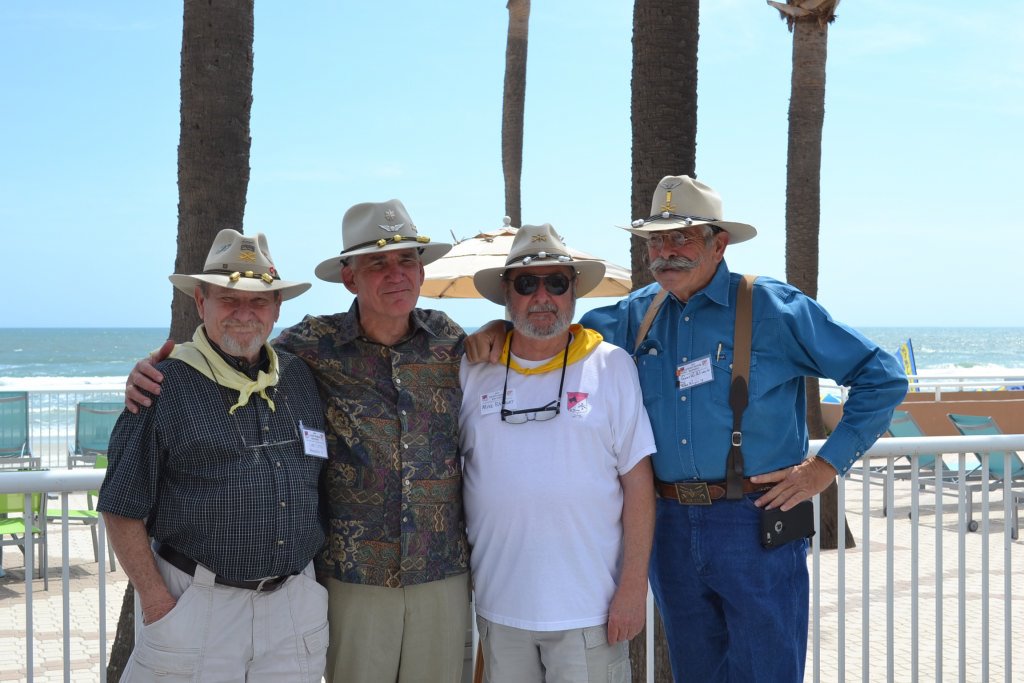 Larry Little, Hubert "Mac" McMinn, Mike Rasbury, Winsette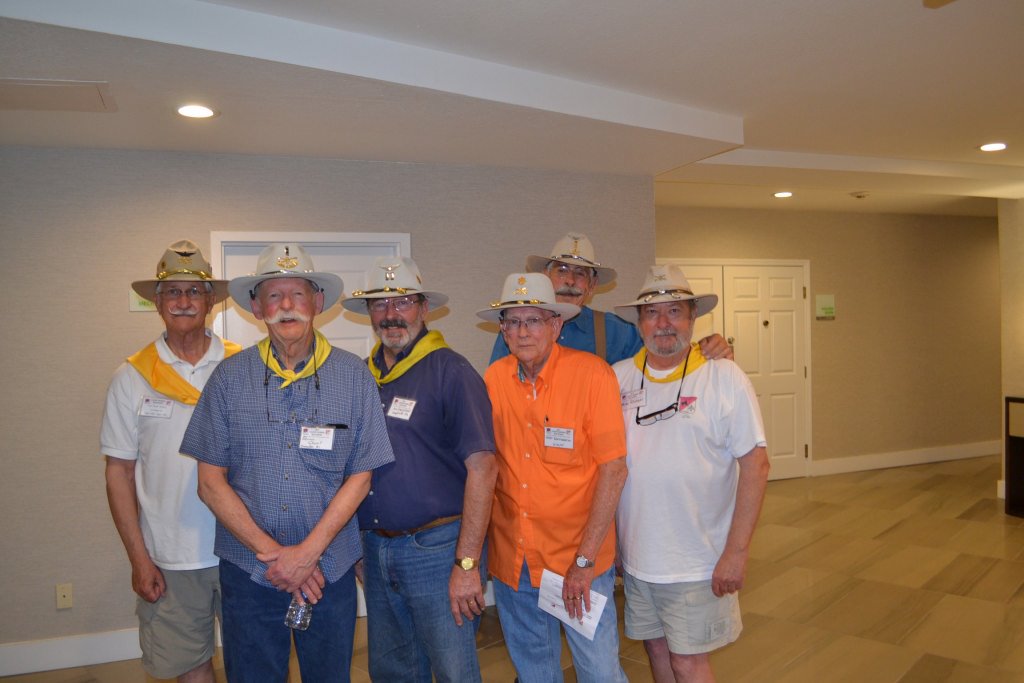 1968 Bunch
Nutting, Sowell, Lee Overstreet, Whitworth, Winsette, Rasbury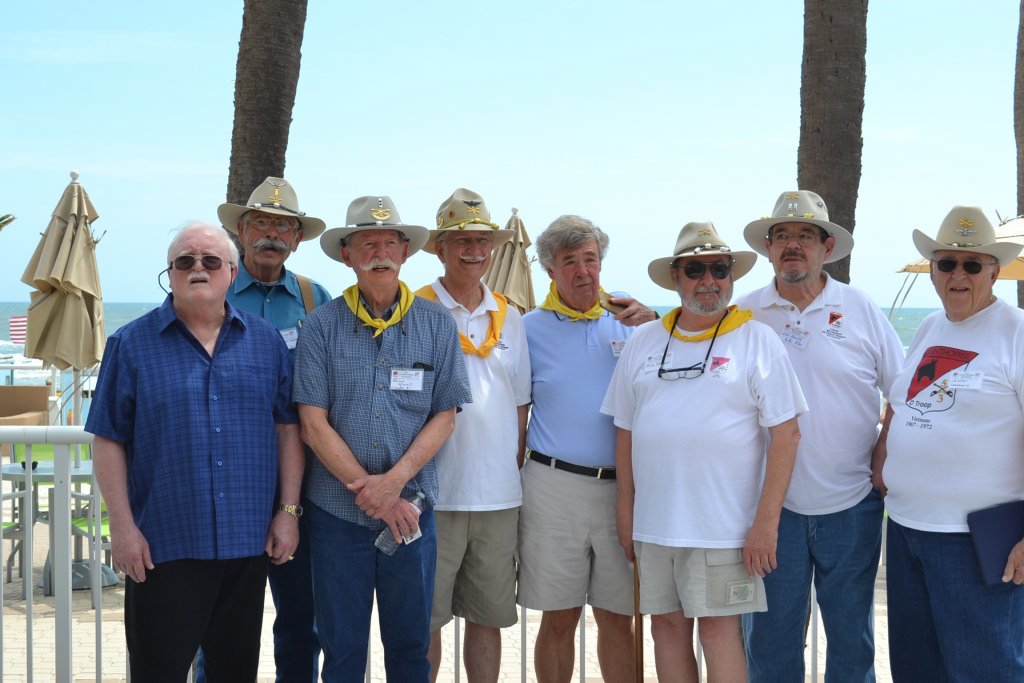 More of the 1968 Bunch
Dave Newkirk,Winsett, Sowell, Nutting, Matthews, Ras, Same-Same Smith, JB West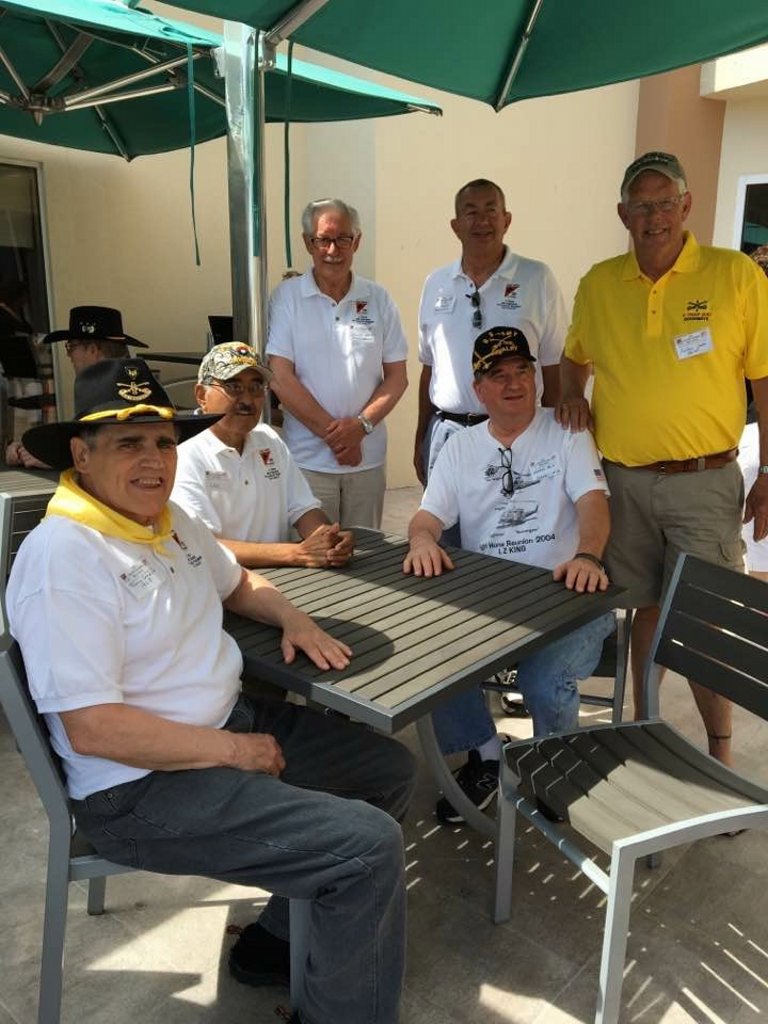 Left to right: Gerald, Leo, Johnny Hutcherson, Allen Staeffler, George Rein & Hunter Jones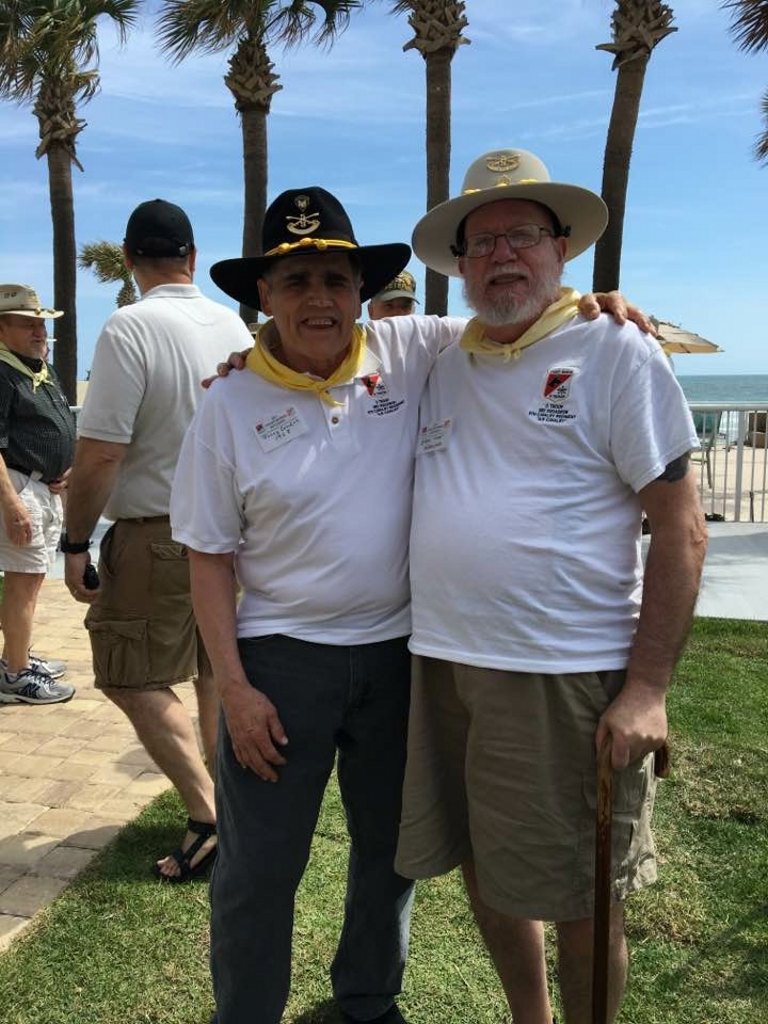 Gerald & Steve Kirkland


Bill King, Gerald & Crusader CE, Doug Fyffe

---
Page 2
Reunion Album Index
Light Horse Home