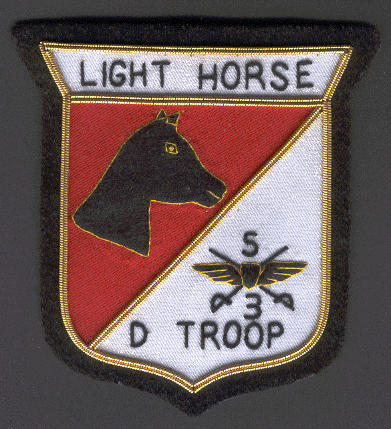 Sign the Light Horse/Charliehorse Guest book
This book is the home of

all

former D Troop 3/5th Air Cavalrymen.
It is also home to C Troop 3/17th Air Cavalrymen assigned after
January 31,1971.



Fill in the blanks below to add to the guest book. The only blanks that you have to fill in are the comments and name section.


We'd like to know if you are a former C or D Trooper, which platoon you were in and your callsign if you had one.

If you aren't a C or D Trooper, Welcome anyway. Please comment on when you were in Vietnam and where you were stationed and with which unit/s.

---
If you are a solicitor.
Please show some respect for the Veterans who use this website and take your business elsewhere.
Anything you post will be immediately deleted so don't waste your time in our Guest Book.
---